SEMIRAMIS HOTEL MILOS
Location – Adamas Milos
How to get to Hotel Semiramis:
It is very easy to get to Hotel Semiramis when arriving by ferry. We are only about 75m. away from the Adamas main square.
On leaving the ferry, cross the road, turn right and follow the road as it curves into the central square. Once on the square, you will see a road ahead of you leaving the square and running between the Artemis Bakery on your left and the PIRAEUS Bank on your right. Simply follow the road for about 50m. You will then see a narrow road hiving off to the left and running almost parallel to the road you were on. A sign at this point will indicate the Hotel Semiramis. Follow this road for 20m. The hotel will be on your left.
We look forward to welcoming you to Hotel Semiramis!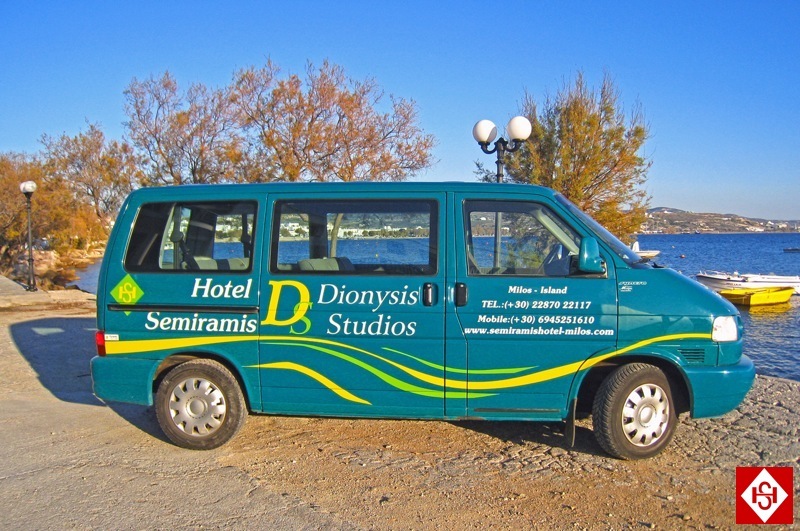 Milos is a unique island, characterized by the diversity of nature. Its rare geomorphic forms, multicolored rocks and 70+ beautiful beaches will delight all lovers of nature and of rare chromatic designs.
TAKE A DEEP BREATH
Enjoy & Remember Great Times With Us

Our clean and quiet, family-run hotel with its traditional island hospitality will make your stay both pleasant and comfortable.Breakfast is served in an outdoor bar in the vine terrace.
ONLINE BOOKING